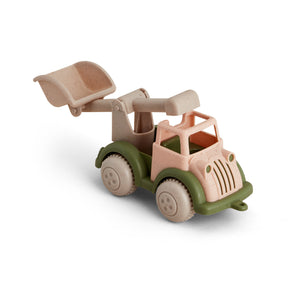 Discover one of our latest eco-friendly friends! The Viking Hearts Excavator! 
Made from 98% sugar cane and 2% wood chips from rubber tree waste. In other words, environmentally friendly AND sustainable!
Just like the other toys in this range, this Excavator will last for generations. In addition, it is 100% dishwasher safe, which let's face it, is pretty convenient when your child wants to move it from the sandbox to the sofa ..
Good to know:
Measures 20cm

Durable and solid

Made from 98% sugar cane and 2% wood chips from rubber tree waste

Dishwasher friendly

Suitable from 12 months