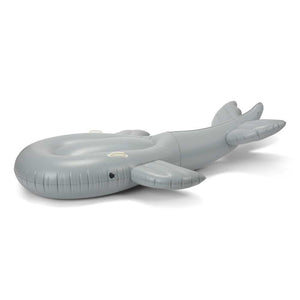 Whale shaped float with handles on the neck.
Good to know:

Measurements: Length: 150 cm x 

Width: 72 cm

Age recommendation: 3+
Care: Wipe clean with a damp cloth.
NOTE: This is not a lifesaving device. This product is a toy and must only be used in shallow water under competent adult supervision.